Non Slip Soft Baby Boy Sandals
Product is made of high quality soft material, and will cause no harm to baby.
Please make sure to buy the correct size as per the below size chart.
If your baby is healthy, please buy larger size.
Delivery all over Pakistan in 3-5 days.
Size Chart: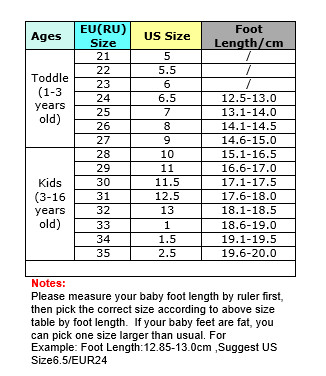 Strong and durable, these handsome Blue Clogs will be with him for years to come. The shining blue color will make him look great and feel great & the softness and durability will get the attention of everyone around him. This cutest design will be a great addition to your prince collection and you'll find this product simply the best.
This modish design of sandal is made with EVA elastic material that give your kids a great comfort while playing, walking and running. It's made with the best quality that can protect your kids from slipping, skidding and falling. This footwear is so soft and in lightweight that will not hurt your lovely one's feet. It can wear at home or going outside or while playing.
The cartoon pattern on this sandal give it a peculiar look. The strip at the back of this sandal make it more comfortable for your kids. Kids can wear it with the strip at the back or it can be wore after adjusting the strip on the upper side of the sandal. The bike design on the top of the sandal is giving a stylish look. The color combination of sky blue and navy blue give it an astonishing look.
This sandal can be used for both girls and boys. Sizes are available for 18 months to 6 years kids at The Bobo Store.