Stylish Best Quality Kids Shoes
High quality imported products, Top quality finishing is guaranteed.
Cute and nice style, long lasting led battery life.
Delivery across Pakistan in 3-5 Working days.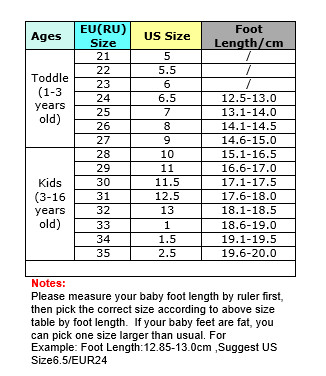 These red shoes are perfect for daily use, walking, travelling, and running, etc. It effectively protects kids' growing feet. The fabric cloth used in the making of these shoes is premium precise breathable which offers maximum comfort and breath.  The soft woven fabric of these shoes is keeping the feet dry and prevents from soles sweating.
The outsole of the shoe is flexible, comfortable, and durable which gives the foot maximum range in movement. This pair of shoes is without a hook and loop closure design which helps kids to put on and off shoes easier and quickly by themselves. These shoes are suitable to wear both indoor and outdoor. These imported shoes are 100% quality guaranteed as we keep in mind the quality, design, and comfort of the baby while designing some product. These shoes are available in different sizes please refer to the size chart for perfect fitting.